News
17/11/2020

Alvest Joins the United Nation Global Compact Program
Alvest is pleased to announce its commitment to the United Nation Global Compact Program as it aligns a significant amount of its ideals and goals with those of the program.  The program seamlessly dovetails with the beliefs, ethics and policies within Alvest and its entities to become environmentally responsible in every aspect of its business.
ALVEST has a goal to be a major contributor to the conversion of airport and aviation to safer, greener and leaner operations around the world.
This is our engagement as our industry needs to control and reduce its impact on the environment and to bring a positive human and social contribution to the society and the people. The achievement of our goal is supported by our long-term vision, our culture and values that are rooted in service, integrity, transparency and accountability vis-à-vis all our stakeholders.
From design to manufacturing to selling, ALVEST is committed to follow the path laid by the United Nations Sustainable Development Goals as detailed in our Group Environmental, Social and Governance Principles. We pride ourselves in serving this purpose with the greatest care for our global eco-system:
We recognize a shared responsibility to protect our planet. As such, reducing our environmental footprint and contributing to the reduction of the environmental footprint of the aviation industry, through our products and services, is one of our key objectives. We are committed to promoting circular economy whenever practical, to using sustainable resources and sourcing responsibly.
We take seriously our responsibilities to protect, support and offer fulfilling development opportunities to our employees. Our efforts are focused on providing equal opportunities and training to our employees.
We proactively pursue dialogue with all our stakeholders. We value transparency in the information we provide and do the utmost to act with integrity, build trust and create value to our customers and business partners. We aim to contribute to the economic and social development of the regions in which we work.
We are actively involved in setting international standards for an ethical and responsible aviation industry. We adhere to the principles set out in our Code of Ethics and Business Conduct and we strongly believe that it is also our responsibility to make our best efforts to ensure that our business partners act with honesty and observe the same ethical principles.
Our policy strives to ensure that all the above commitments are implemented by all our employees and business partners and pursued company-wide in all our day-to-day tasks.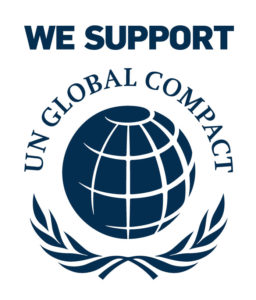 01/10/2020

TLD Confirmed as Platinum Sponsor at 22nd Annual GHI Conference
TLD will be exhibiting at the 22nd Annual Ground Handling International Conference being held at the Bella Centre, Copenhagen later this year.
This important industry conference will run from 30th November to 2nd December and as one of the few opportunities for our customers to engage with us face-to-face within a conference environment this year, it's import we spread the word and let the industry know where they can find us in person during these challenging times.
The conference will strive to unite the worlds aviation community by offering socially distanced meetings and networking to allow the community to re-engage with each other.
Not only will TLD be available on booth E32 to re-connect with valued customers, and introduce our GSE to a new audience, but we will also be a Platinum Sponsor for the entire event.
More information HERE
Support our Social Media campaign HERE

14/09/2020

First "All Electric Turn-Around" for Air France with TLD equipment
A big thank you to Air France for their trust in TLD ground support equipment for running their first "100% Electric turn-around" of an Air France flight – AF226 bound for Delhi in India on September 3rd
For the occasion the aircraft, an Airbus A350-9 was handled with 100% TLD electric GSE:
TLD NBL retrofitted by Air France with the Carwatt technology
TXL838 ReGen
ACU TLD/Lebrun CF40
Pushback tractor TPX-200-XE
Find the video here: https://youtu.be/cF1Xku5j_Cw
Find the full Airside International feature HERE
#weareaviation #smartgse #smartaviation #aviation #futurenow #1000solutions #carbonneutral #a350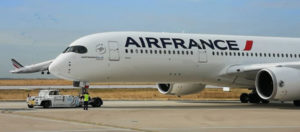 19/08/2020

TLD Announce New Saudi Ground Services Airport Partnership
TLD is pleased to announce its participation with a joint venture agreement with Saudi Ground Services (SGS). The partnership will provide digitalization and maintenance services specialized in airport solutions and ground handling equipment for the all airports within Saudi Arabia.
Alvest Equipment Services (AES) will oversee the day-to-day operational management on behalf of TLD with the new partnership expecting to produce significant advances within the ground handling and airport solution sector by providing competitive specialised services and equipment through the harnessing of advanced TLD Group technologies.
The TLD/SGS partnership will also secure a reduction in operating costs whilst elevating the level and standards of the quality of service and ensuring a sustainable and reliable maintenance of the company's equipment and property.
TLD will also utilise the experience and huge GSE replacement parts inventory of sister company Sage Parts to offer expedited delivery times, unbeatable product knowledge and preferential pricing within the partnership.
SGS will continue to offer strategic initiatives to contribute towards a balanced growth of the air transportation ecosystem within Saudi Arabia.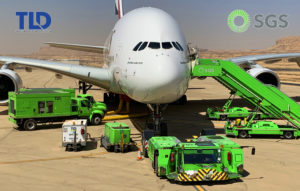 28/07/2020

Press Release – First Commercial Corendon Dutch Airlines Flight with TaxiBot in AMS
Schiphol Airport is performing a pilot on sustainable engine off taxiing with the TaxiBot. Yesterday these tests reached a new high point whereby an actual commercial flight of Corendon Dutch Airlines was taxied from the gate to the runway using TaxiBot, a semi-robotic aircraft tow vehicle. The aircraft, a B737-800 performing flight CD395 from Amsterdam (AMS) to Zakynthos (ZTH) in Greece was full of passengers when being taxied and left on time.
Corendon Dutch Airlines has been the launching participant in the Schiphol TaxiBot trials giving strong support and contribution to the program at Schiphol. The airline was also the first one to use TaxiBot with actual passengers on board.
The TaxiBot, from Smart Airport Systems (SAS), facilitates the taxiing of aircraft from the boarding gate to the runway without the use of the aircrafts own engine power.  The environmental and financial advantages of using this latest technology has proven of great interest to airports and airlines who are under pressure to responsibly streamline their operation.
The TaxiBot trial is part of Schiphol Airport's feasibility study for sustainable taxiing which also considers how this advanced taxiing technology could be incorporated into daily operations, whether it can be achieved extensively across the airport and implementation timescales.
It is estimated that TaxiBot could save the airlines between 50% – 85% of fuel consumption during normal taxiing operations. TaxiBot also facilitates other important advantages such as a reduction in noise pollution, CO2 and NOx emissions whilst also promoting a more harmonious airport environment for ground crew and customers – a true win/win situation.
TaxiBot smart technology is provided by SAS, a sister company to the prominent designer and manufacturer of airport ground support equipment TLD, and also IAI (Israel Aerospace Industry).
TaxiBot is part of the SAS range of sustainable ground support equipment, offering the latest advanced technology and solutions to the aviation industry today.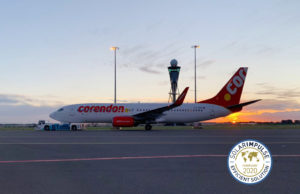 16/07/2020

'TractEasy' WINS IFOY Intralogistics Award
Last Monday saw 'TractEasy' win the IFOY 'AGV & Intralogistics Robot' award.
The mission of the IFOY AWARD is to identify and recognise the year's best intralogistisc equipment and intralogistics solutions.
'TractEasy', a collaboration between TLD / Smart Airport Systems / EasyMile, is a driverless tow-tractor that not only facilitates a significant increase in productivity, efficiency, labour and maintenance savings but also allows enhanced safety and process compliances.
The TractEasy® mission is to move cargo in an autonomous manner, under the supervision of dedicated fleet manager software, from terminal to terminal, or terminal to aircraft.
Well done to all those involved in this latest victory for electric GSE and the airport environment – a true win/win!
(click below to view the video)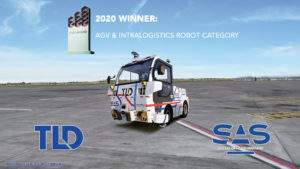 07/07/2020

The TLD TaxiBot Continues to Gain Exposure
The TLD TaxiBot continues to gain exposure as it continues its trials at Schiphol Airport this summer.
As the aviation industry adopts new environmentally friendly GSE, TLD remains one of the most forward thinking manufacturers within this market. http://www.airport-business.com/2020/06/covid-19-crisis-delivers-concrete-insights-can-help-aviation-sustainable-recovery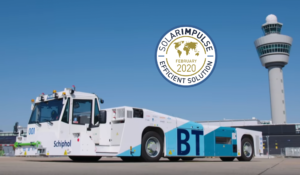 TaxiBot is available through Smart Airport Systems, also an Alvest Group company, and is part of their Smart GSE range.
https://www.smart-airport-systems.com/
#tldgse #taxibot #smartairportsystems #aviationsafety #greenerpower
03/07/2020

Adhetec Launch New Antimicrobial Protective Film for Airlines
ADHETEC, an ALVEST Group Company, has launched a range of adhesive films embedding PYLOTE's natural antimicrobial technology, effective especially against coronaviruses and bacteria. PYLOTE is a specialist in mineral and ceramic industrial chemistry.
These new antimicrobial technical films are now available to airlines for use in their aircraft cabins. Initially, ADHETEC will propose to its customers: airlines, manufacturers or aeronautical subcontractors, transparent or customizable adhesive films to protect tray tables, IFE screens, armrest, handles or seat shells. The purpose of these extended ranges of antimicrobial adhesive films is to respond to the current concern of airlines – as they resume operations – to create a safe and confident environment and thus insure the passengers' well-being on board.
The ADHETEC decorative and protective self-adhesive film range for the cabin (ADHECAL® /ADHEFILM®) will now have effective microbiological properties during the entire period of use on the surfaces to which they are applied. They do not present any risk for users, including very young children.
Activated by PYLOTE's technology, they have an immediate, stable and permanent microbial decontamination action (no loss of effectiveness over 4 years), particularly against viruses and bacteria. With this certified antimicrobial protection, ADHETEC and PYLOTE intend to participate in fighting against the spread of COVID-19 as well as hand-carried bacteria, sources of many infections.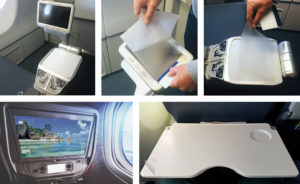 10/06/2020

TLD sponsor of GHI webinar "Aviation in the Americas – Rallying against the coronavirus pandemic"
TLD will sponsor the next GHI – Ground Handling International – online conference that will take place on 25 June.
This second edition of the GHI webinars is focusing on the Americas market and how local stakeholders are rallying against the worsening Covid-19 crisis in the region. The 100-minute session will feature the latest market insight from airlines, ground handlers and GSE providers operating across the Americas market.
As for TLD / Alvest are concerned, we will have two panelists joining the debate,
Mark Garlasco, RCEO for TLD NALAAJ
Matt Sheehan founder of AEROSPECIALTIES
We are delighted that Mark a Matt have accepted to take part of this debate as they will be able to share their extensive knowledge and experience in the industry with the conference attendees.
25/05/2020

TractEasy part of the All Weather Autonomous Real logistics operations and Demonstrations (AWARD) consortium
Last week, a consortium headed by EasyMile has submitted an application to the European Commission to win funding for a large-scale project aimed at bringing a disruptive change to the trucking industry, fleet operators and the whole logistics sector by contributing to the accelerated deployment of innovative connected and automated freight transport solutions in Europe and around the world. The All Weather Autonomous Real logistics operations and Demonstrations (AWARD) consortium consists of 29 partners with EasyMile as coordinator. TLD as manufacturer and SAS as the commercial entity for TractEasy are both part of this consortium. If awarded, the project will be rolled out from 2021 for 3 years.
This project managed by the European Commission has outlined the growing need for connected and automated driving systems for heavy commercial vehicles, citing their great potential. They can improve safety and efficiency of freight transport and make vehicle operations more comfortable. Positive impacts can indeed be expected when highly automated systems will be used in logistics operations going from hub to hub including both operations in mixed traffic and in confined areas. TractEasy has here a great card to play!
Media