News
06/10/2021

Alvest Group Companies Turn Out in Force at International GSE Expo 2021
Alvest is enjoying a strong presence at the International GSE Expo being held this week in Las Vegas.
5 x GSE entities offering numerous airside solutions to ensure your operation is ramp-ready and optimised for the challenges that lay ahead.
Partnering with an Alvest company means you are accessing a wealth of industry knowledge, unprecedented worldwide support and the very latest tech as we all help make aviation Leaner & Greener.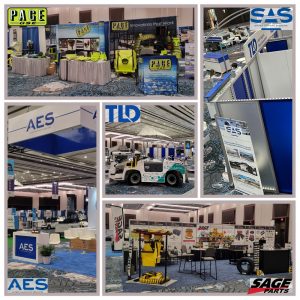 30/09/2021

TPX-100-E Assists NEW Airbus A220
The TLD TPX-100-E, fully electric towbarless tractor, is handling the Air France new Airbus A220 ! Another step towards GSE sustainability…#leaner and #greener aviation is here today…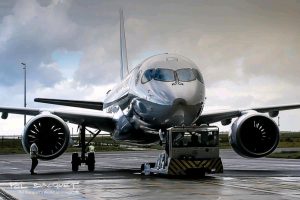 23/09/2021

TLD & SAS to Attend the Airbus Summit 2021
The Airbus Summit will go live on Sept. 21-22, bringing together renowned aerospace experts and policymakers to explore the innovations and partnerships set to pave the way to sustainable aerospace.
TLD and Smart Airport Systems will be joining with the #TaxiBot, Helping Aviation become Leaner & Greener #smartgse for #smartaviation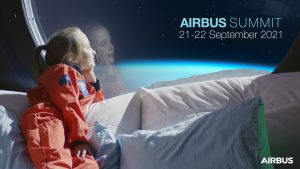 09/09/2021

Alvest Publishes its COP with the United Nations' Global Compact
Last year we made the choice to embark, under the Alvest banner, on the United Nation Global Compact Program as a member of their French Chapter.
Following a year of intense work with all teams involved in the group has put us in the position to submit our first "COP" or "Communication on Progress" to the United Nations.
This is an important step for our group as it underlines even more our ALVEST mission to "Help Aviation become Leaner & Greener", and fits well with our ISO 14001 certification and Solar Impulse Foundation labels. Our industry needs to control and reduce its impact on the environment and to bring a positive human and social contribution to the society and the people.
The achievement of our goal is supported by our long-term vision, our culture and values that are rooted in service, integrity, respect of each other, transparency and accountability vis-à-vis all our stakeholders.
You can now find the Alvest official "Communication on Progress" on the "United Nations" pages: https://www.unglobalcompact.org/participation/report/cop/create-and-submit/advanced/456747
The solid work of all teams involved, allowed us to qualify for the Advanced Level (Learner ► Active ► Advanced). This is a unique entry in the United Nations books as we are the only GSE manufacturer member to date.
Our actions for the upcoming year will continue and ensure our Group continues to progress towards implementing all relevant best practices of the Global Compact Advanced level, following the Global Compact's Blueprint for Corporate Sustainability Leadership.
#LeanerAndGreener #UnitingBusiness #Alvest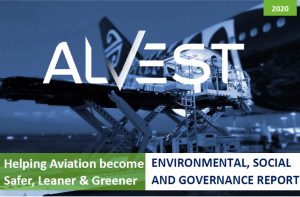 21/07/2021

Changi Airport Embrace SAS Autonomous Baggage Tractor Solution
Forward thinking Changi Airport, Singapore is another airport that has been exploring the way in which technology can be used to streamline daily operations in a safe and environmentally friendly manner.
The airport has recently embarked on proof of technology trial with the Smart Airport Systems (SAS) TractEasy, autonomous baggage tractor, in their Terminal 3 location.
Airside workers engage in numerous tasks as part of airside operations including the transportation of passenger baggage between the aircraft and BHA. Subsequently, baggage tractors constitute the largest fleet of airside vehicles. The automation of these tractors would free up valuable staff to carry out more skilled airport duties requiring human interaction.
Working very closely with the Changi airport, SAS refined the TractEasy solution to meet the specific requirements of the airside operations and to facilitate a smooth integration.
The trial initially commenced in May 2020 with non-airside selected routes, however next month will see TractEasy servicing its first live aircraft as it continues its journey in reducing airside emissions, improving operational efficiencies and most importantly…paving the way for a greener aviation industry.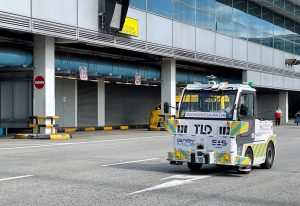 08/06/2021

Titan Aviation Join TLD in Electric GSE Partnership
The electric revolution continues!
Delivery of a 100% electric TITAN-eTR3 refuelling trailer to TITAN AVIATION® Avignon, France.
These refuelling trailers were designed in partnership with TLD who also provided the 100% electric #Jet16 baggage tractors.
La révolution électrique continue !
Livraison d'une remorque d'avitaillement 100% électrique TITAN-eTR3 à Avignon, France.
Ces remorques d'avitaillement ont été conçues en partenariat avec @TLD qui nous a fourni un tracteur #Jet16 100% électrique.
TLD continues its mission to Help Make Aviation Leaner & Greener.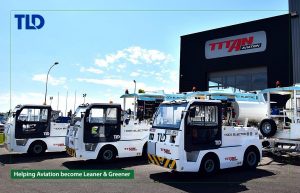 24/05/2021

Alvest Group Companies Maintain Strong Presence at The Airport Show 2021
The doors have opened for day 1 of The Airport Show being held this year at the Dubai World Trade Centre.
Alvest will have three of its group companies present, (TLD, Smart Airport Systems and AERO Specialties), to offer a comprehensive all-encompassing GSE experience for visitors to the booth and will include the latest smart aviation and environmentally considerate ramp solutions to help aviation become leaner and greener!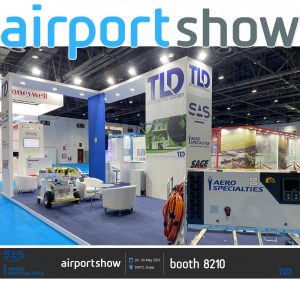 20/05/2021

TLD TPX-200-XE part of the Air France Sustainable Aviation program
Along with all other partners, TLD is proudly participating today in this important mission "helping aviation become leaner and greener".
On May 18th 2021 flight #AF342 from Paris-CDG to Montreal-YUL departed swiftly using the state of the art all electric TPX-200-XE pushback tractor as it left the gate in Paris.
The Air France A350 committed to this flight used a fuel mix including 16% SAF (Sustainable Aviation Fuel) produced by Total, in France, with recycled cooking oil.
This participation of TLD illustrates our ambition and our commitment towards environmental transition of aviation and air transport, being smart and innovative.
Learn More
15/02/2021

TaxiBot Features in Latest Solar Impulse Video Press Release
To address environmental challenges while enabling economic growth, the Solar Impulse Foundation was launched with a challenge to select 1000 industry solutions, that can protect the environment in a profitable way and present them to decision-makers to fast-track their implementation.
Smart Airport Systems (SAS), an ALVEST Group company, is a proud member of the foundation and continues to develop sustainable solutions for aviation through the generation of fuel savings, the reduction of noise and polluting emissions and increasing operational efficiencies.
The latest press release from the The Solar Impulse Foundation features the SAS semi-robotic hybrid twin vehicle – TaxiBot.
You can view the full video on the SAS LinkedIn platform HERE.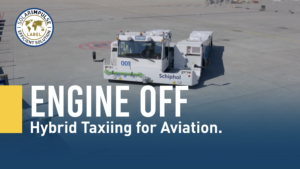 01/02/2021

Schiphol Tests Self-Driving Baggage Tractor
***PRESS RELEASE***
Schiphol has started a trial with an autonomous baggage tractor that will take baggage to the aircraft on the apron. The aim of the trial is to discover whether this technology is safe and efficient and how self-driving vehicles can be integrated with other traffic at the airport. The trial, which will last until the end of the month, is being carried out in collaboration with KLM Ground Services and Smart Airport Systems (SAS). 
The trial will start in a defined area in which the baggage process is simulated. In the second phase, the trial will be continued in an operational environment to bring baggage to the aircraft. The self-driving vehicle will be loaded in the baggage area, after which it will navigate to an aircraft stand via a fixed route. During all the trials with the baggage tractor, there will be a safety operator in the autonomous vehicle to stop the vehicle if necessary. The self-driving vehicle was made by ground-handling equipment supplier TLD, with EasyMile supplying the autonomous software.
Rotterdam The Hague Airport and Eindhoven Airport will also be testing autonomous baggage tractors this spring. There, the airports will be testing this technology in conjunction with Vanderlande.Royal Schiphol Group anticipates that by 2050, the daily operations on the apron at the airports will have changed significantly. The ground-based airport activities (e.g. baggage transport, passenger transport and aircraft towing) will not only be clean, but also smart and autonomous. The aim is ultimately to replace all vehicles on airside with an interconnected fleet of self-driving, emission-free vehicles, in order to guarantee and improve quality in the long term.
Watch the video on the SAS LinkedIn social media page HERE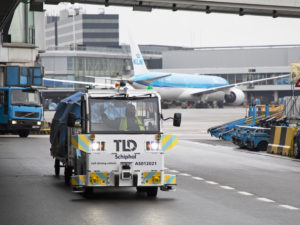 Media