News
24/02/2023

Alvest Group Companies Exhibit at Inter Airport Event
Alvest Group Companies will be out in force at next week's highly anticipated inter airport South East Asia, being held at Marina Bay Sands, Singapore.
The 3-day event will allow TLD, Smart Airport Systems, XOPS – Resonate Mp4, Sage Parts and PAGE GSE to showcase their very latest Leaner & Greener GSE and related services face-to-face with you.
These Alvest Group Companies will offer a complete 360 degree solution to any airside requirement or query that you may have.
Visit https://www.interairport-southeastasia.com/en-gb.html for further details, or contact your nearest office to arrange an appointment with the sales teams.
We look forward to seeing you!
#TLD #SageParts #PageGSE #XoPs #SmartAirportSystems #AlvestFamily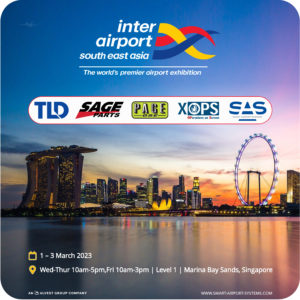 17/01/2023

Year of the Rabbit 2023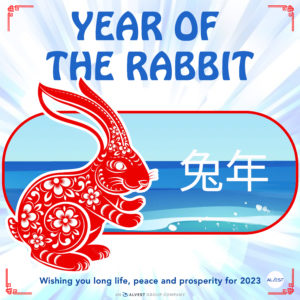 12/12/2022

Season's Greetings!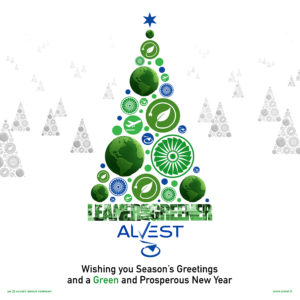 07/12/2022

Aviation Sector Starts Follow-Up Sustainable Taxiing Tests at Schiphol.
***PRESS RELEASE***
Schiphol and partners have started conducting follow-up sustainable taxiing tests. At the airport, a KLM plane drove from Schiphol-Centre to and from a platform near the Zwanenburgbaan Runway with its engines switched off. This way of taxiing can significantly reduce fuel consumption and therefore CO2, nitrogen and ultrafine particle emissions. This trial run marks the start of various tests with the two semi-robotic taxiing systems that Schiphol purchased earlier this year.
TaxiBots will be deployed at the airport over the next year and a half. The TaxiBots will take some planes to a location further away from the gate and en route to the runway to start their engines there. Further operational experience with this vehicle will be gained by carrying out pushbacks and by towing empty aircraft.
Polderbaan preparations
According to the original plan, continual test drives to and from the Polderbaan Runway were to have been carried out at the moment. The plan has been modified and now studies, simulations and tests will be carried out over the next eighteen months and as much experience as possible will be gained with the TaxiBots. The aim is to test, introduce and scale up new procedures for sustainable taxiing to and from the Polderbaan, among other locations, from mid-2024.
Sustainable taxiing as standard
Schiphol is striving for sustainable taxiing at the airport in 2030, together with Air Traffic Control the Netherlands (LVNL), KLM, Transavia, Corendon Dutch Airlines, TUIfly and ground handling companies dnata, Swissport, Viggo, KLM Ground Services and TaxiBot provider Smart Airport Systems. The Ministry of Infrastructure and Water Management is supporting the initiative. The tests are part of European initiatives within the framework of the ALBATROSS-consortium and its successor: HERON. These subsidy projects aim to make aviation more sustainable.
TLD TaxiBot pictures reproduced with kind permission from Royal Schiphol Group.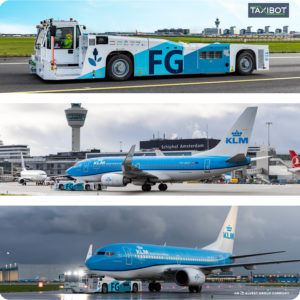 01/12/2022

TLD Join Alvest Group Companies at 23rd GHI Conference
The Ground Handling International Annual Conference is the global aviation community's favourite forum for exchanging new business opportunities and championing ground service excellence.
Since its debut in 1999 – the Annual has forged a proud reputation for providing quality networking, premium content and outstanding customer service.
TLD is a leading industrial company specializing in the design, manufacture, distribution and after-sales service and support of aviation ground support equipment…
…so please join us on booth E71, and find out how our 'Leaner&Greener' range of GSE can benefit your operation AND the environment.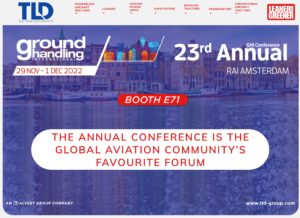 03/11/2022

Saudi Airport Exhibition 2022
Saudi Airport Exhibition will be the largest dedicated event for airport development in Saudi Arabia, attracting thousands of global industry officials, suppliers, investors and professionals.
TLD is pleased to announce its attendance at this important Middle East aviation exhibition and will be on stand 3109 with our sales team and technical advisors.
Join us for this important 2-day event, and find out just why TLD is a market leader in the design, manufacture and distribution of Ground Support Equipment.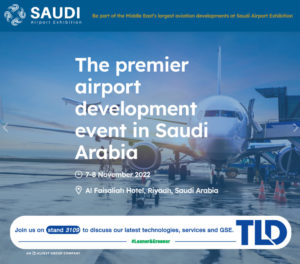 18/10/2022

TaxiBot Feature in Latest GHI Publication
The TLD / Smart Airport Systems / IAI – Israel Aerospace Industries collaborative TAXIBOT features centerspread of the latest October edition of Ground Handling International.
This ground-breaking environmentally friendly ground support equipment is now being rolled out in Canada.
Check out https://lnkd.in/eq488h2Q for more details.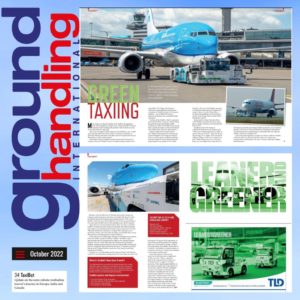 08/09/2022

5 Days Until GSE Expo Europe Opens its Doors to the Aviation Community
GSE Expo Europe offers you the opportunity to meet 7 Alvest companies in one location…including TLD.
GSE manufacturers, service providers, and component suppliers will be available to discuss your airside requirements alongside the latest environmentally considerate equipment.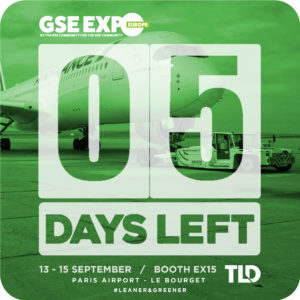 02/09/2022

Alvest Women's Network
The Alvest Women's Network encourages women throughout the entire Alvest Group to come together in a number of organised events to offer the opportunity to listen, understand or recognize, but also to propose and build a more inclusive work environment.
Allowing stronger communication among our teams is always welcome, and local initiatives are essential to creating opportunities to drive ourselves forward individually, and also as a team.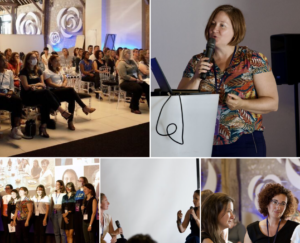 05/08/2022

Alvest Group Companies Exhibit at GSE Expo Europe 2022
"Calling all ground handlers, airlines and airports – this is a brand-new event designed by leading manufacturers at IAEMA to help ensure your GSE strategy is ready for the post-pandemic age.
Our guiding Expo themes include: autonomous vehicles; sustainable GSE, new battery tech and advanced safety innovations.
Join us at GSE Expo Europe where you can gain crucial insight on the latest advances from 100+ confirmed exhibitors.
As well as enjoying quality dialogue with these product experts on stand, we will be putting GSE solutions to the test at our live outdoor Demo Zone.
And, the Expo will incorporate an indoor Innovation Zone to shine a light on the groundbreaking new technologies heading for the ramp and what they could do to boost your KPIs."
Visit the expo to discuss, explore and witness the very latest environmentally green GSE on offer from 7, (YES 7!), Alvest Group companies!
Register now for your free-to-attend place at GSE Expo Europe, 13-15 September. https://lnkd.in/dCPt-zm6
We look forward to welcoming you to Paris for this exciting new show being hosted by Paris Airport-Le Bourget.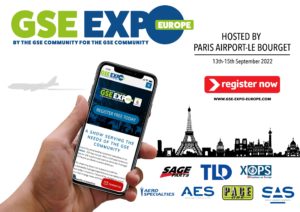 Media